As low as
$3,049.00
Regular Price
$3,386.00

$337 Savings

$100 In Coupons
Free Shipping
Make shirts, drinkware, and more with the Gold Starter Package. The Transpro Plus MP350 is a 16x20" heat press with great features such as pressure readout, manual and semi-automatic modes, and interchangeable platens (sold separately). The Transpro 3-in-1 Mug Press includes three heating elements so you can make traditional 11oz and 15oz mugs as well as flared latte and travel mugs. Choose the Sawgrass Virtuoso SG500 or SG1000 Sublimation Printer for brilliant, detailed results. The GCC Expert II LX Vinyl Cutter can contour cut 24" vinyl with ease. Add a case of 36 11oz mugs, a variety of vinyl sheets, and some handy accessories to get you started, and your business will reach gold star status in no time!
TransPro® Plus Semi Auto 16x20 Heat Press
The next generation of our TransPro Heat Presses has arrived! The TransPro Plus includes the best features of our TransPro Select line and so much more. This press offers a slide-out lower platen for easy access and the exclusive semi-auto release feature which can be changed to manual operation if needed. The press also features a pressure display ranging from 0-9 that can be set by the large pressure knob on the top of the platen.
TransPro® 3-in-1 Mug Press
The 3-in-1 mug press means you no longer have to buy separate heating elements or mug presses in order to press different drinkware. This mug press includes heating elements for 11oz, 15oz, latte mugs, and most water bottles.Additional elements (sold separately) include Shot Glass Heating Element and 20oz Skinny Tumbler Heating Element.
High Performance Sublimation Printer
The SG500 has the compact footprint and rugged reliability of its predecessor, the SG400, but has been updated from the inside out. In addition to design improvements such as a single roll-bar, the SG500 is more energy-efficient, prints with higher resolution, and offers WiFi connectivity. This means you'll enjoy higher quality products and greater ease of use, at a price comparable to the previous model. We recommend using Texprint DT paper for the best results.
FREE - DesignMate Software
Access hundreds of free, customizable templates and tools to create eye-catching sublimation designs with ease. Transform your ideas into stunning masterpieces and elevate your sublimation projects with DesignMate. Check out DesignMate+ to unlock even more features, tools and templates.
GCC Vinyl Cutter Expert II LX
With the Expert II LX, you get all the functionality of the Expert II plus contour cutting ability. With 350 grams of cutting force and up to 15.7 IPS cutting speed offers precise cutting quality, superior tracking capability plus an advanced AAS function for auto contour cutting to meet the demands of the craft market. GCC uses the same professional cutter components from our high quality machines in the Expert II LX model to keep the cutting quality and reliability at an affordable price. You can maximize your creativity with an Expert II LX cutting plotter!
Everything Else!
You get an adjustable tumbler cradle, a set of 4 color (CYMK) SubliJet-UHD Ink standard-capacity full cartridges, 110 sheets of our 8.5" x 11" sheets of TexPrint DT sublimation paper, 6 sheets of Siser Easyweed and 4 sheets of Siser Glitter heat transfer vinyl, 36 - 11 oz. white mugs, a Sof-Fusion Pressing Pillow, a non-stick sheet to prevent transfers from bleeding through onto the back of the garment, and heat sensitive transfer tape.
Features
More Information

| | |
| --- | --- |
| SKU | BUN-063 |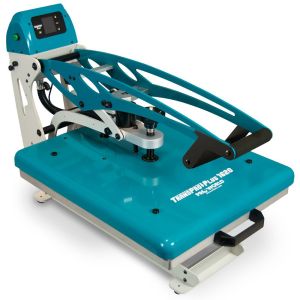 TransPro Plus 16x20 Semi-Auto
Included In Package
16" x 20" Heat Platen
Slide Out Lower Platen
Auto Release
Threadable Lower Platen
"RAMLOCK" Quick change system for interchangeable platens.
Pressure Display
Auto-Sleep Mode
Central Pressure Adjustment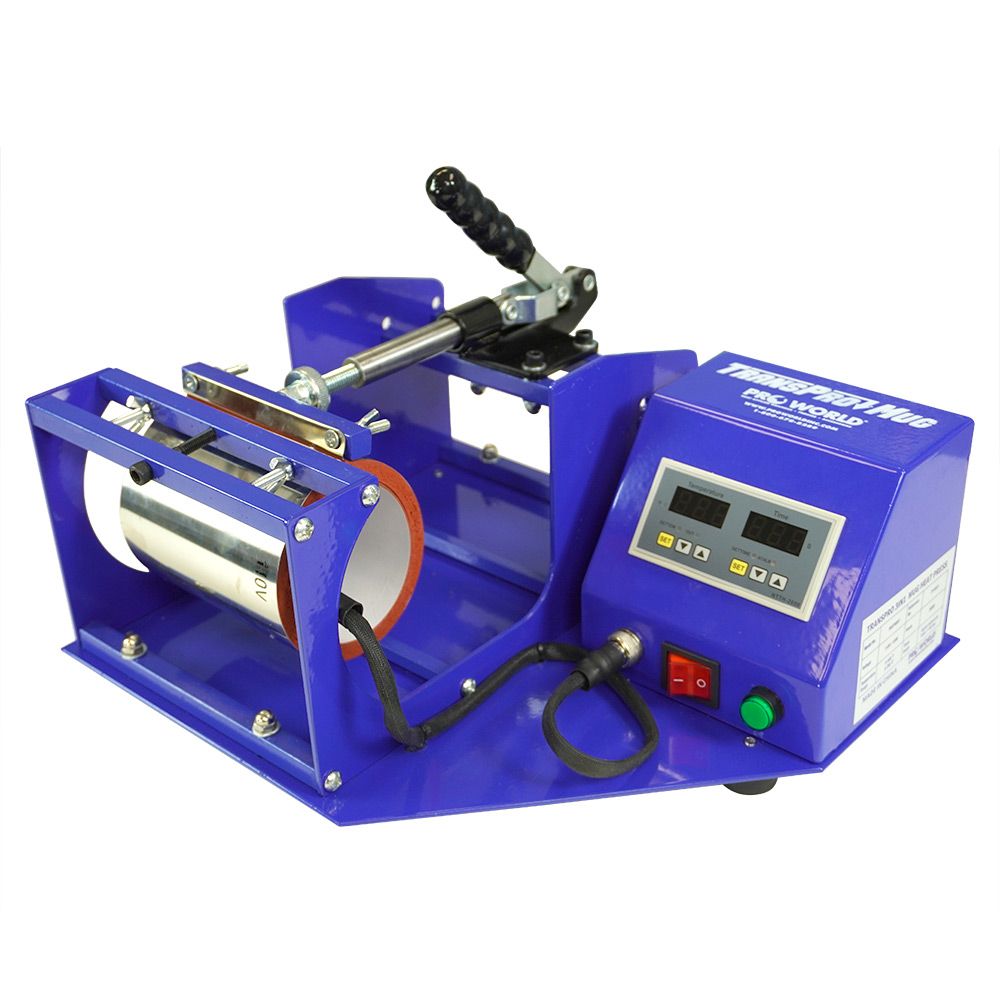 TransPro 3-in-1 Mug Heat Press
Included In Package
Heavy Duty Design
Automatic Reset Digital Timer
Digital Temperature Control
Pre-Set Cutter Settings
Easy To Set Pressure Control
Digital Automatic Timer
Designed For Maximum Pressure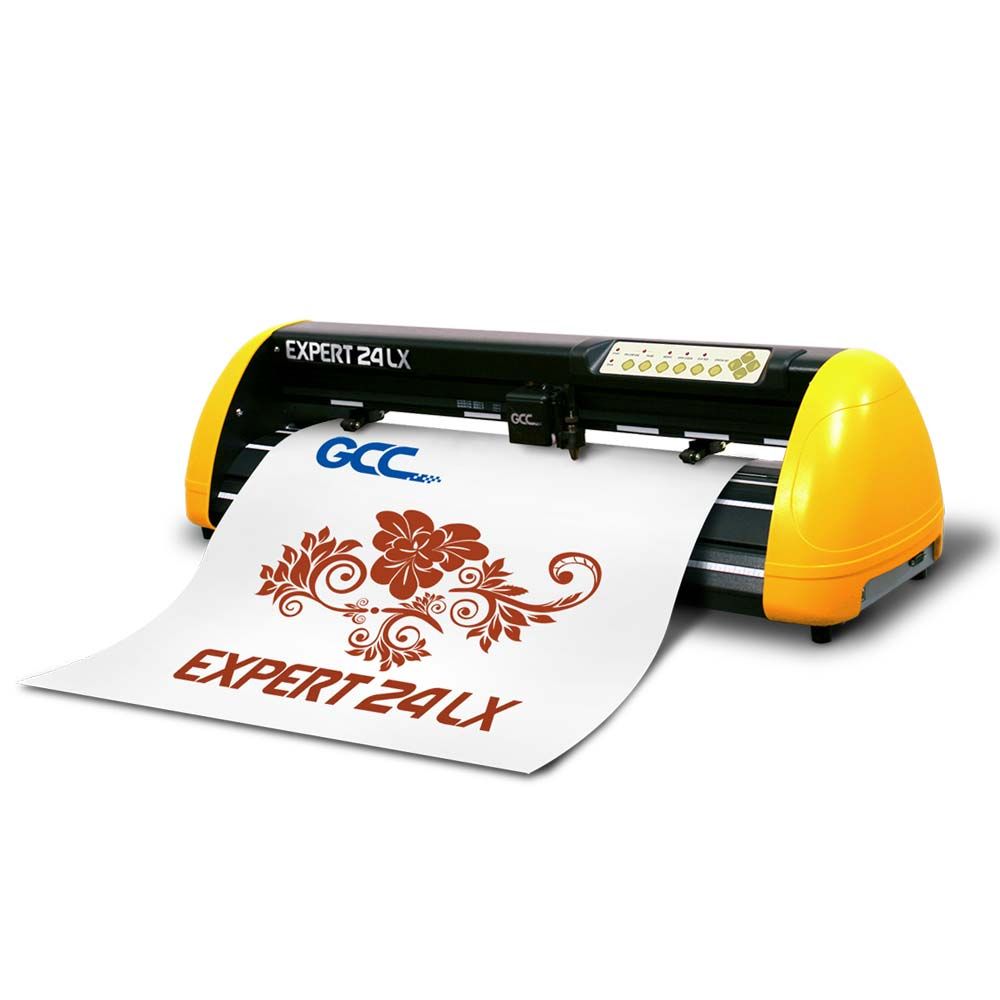 GCC Expert II LX Vinyl Cutter
Included In Package
Automatic-Aligning System
Cutting Width: 600 mm (23.6 in)
Cutting Length: 50 m (164 ft)
Up To 350 Grams Of Cutting Force
Dual-Port USB & Serial Connectivity
Handy Grooved Cut-Off Tool
User-Friendly Interface
Sublimation Printer Info & Options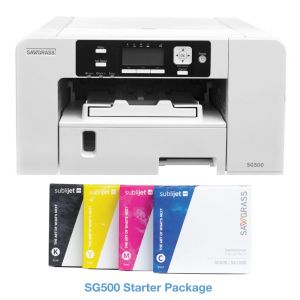 SG500 Features
Included In Package
Print Size: 8.5" x 14"
Wi-Fi Capability
2 Year Warranty
Backlit LCD Screen
Deeper Rich Black Coloring
Unlimited technical support provided by Sawgrass' technical support team.
Ink Set: SubliJet UHD - CMYK
Maximum Resolution: 4800 x 1200 dpi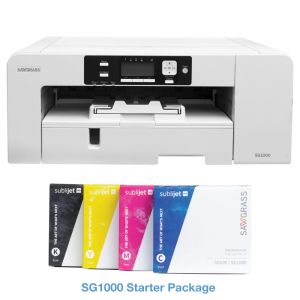 SG1000 Features
Optional Upgrade
Print Size: 11" x 17"
(Optional bypass tray allows 13" x 19")
Wi-Fi Capability
2 Year Warranty
Backlit LCD Screen
Deeper Rich Black Coloring
Unlimited technical support provided by Sawgrass' technical support team.
Ink Set: SubliJet UHD - CMYK
Maximum Resolution: 4800 x 1200 dpi
Included Coupons
$25 Off sublimation blanks order of $99 or more.
$50 Off custom transfer order of $199 or more.
$25 Off all digital art.
1 coupon per order. Cannot be combined with other coupons or promotions. The entire value of the coupon must be used on a single order.