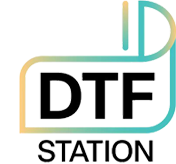 This item is currently on backorder.
Create rich colored DTF prints with DTF Station film. This film offers a high Ink loading layer, allowing you to lay down more color/white to achieve vibrant prints. Print your design on the single sided matte film and peel warm reducing any long wait times.
Optimize Your Workflow
Performs best when using ColorMax Ink with DTF Station Powder.
DTF STATION WARM PEEL DTF FILM- A3 (11") ROLL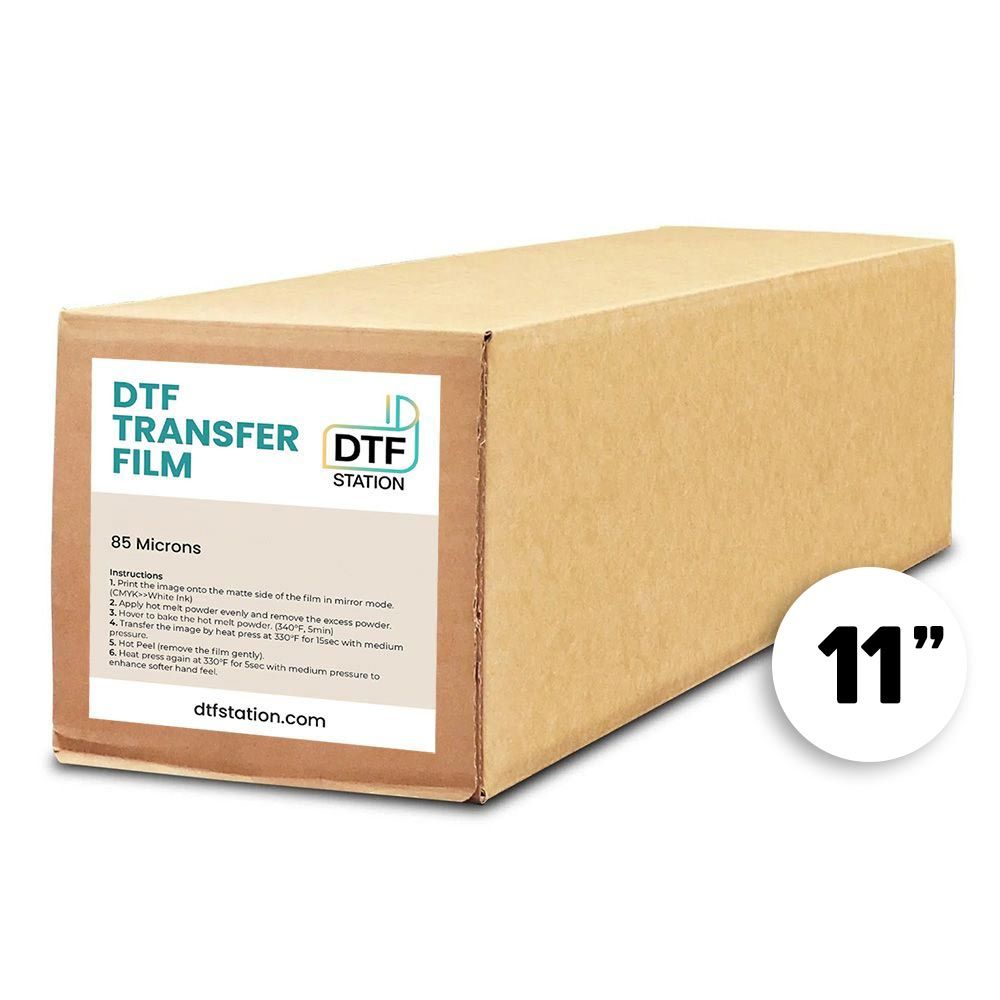 Features
More Information

| | |
| --- | --- |
| SKU | DTFST-WPF-11 |
| Compatible Equipment | Prestige L2, Prestige XL2 |
| Film Size | 11.8" wide - A3 |
| Peel Type | Warm Peel |
| Finish | Matte |
Compatible with:
Any DTF printer on the market. **Recommended use with a roll printer**
Size:
DTF Station Warm Peel DTF Film
Application Instructions
Print the image onto the matte side of the film in mirror mode. (CMYK>>White Ink)
Apply hot melt powder evenly and remove the excess powder.
Hover with a heat press to bake the hot melt powder (340°F, 5min). Or use a curing oven (300-315°F, 1min).
Transfer the image by heat press at 330°F for 15sec with medium pressure.
After the first press:

Option 1: Wait for 4-6 seconds and remove the film gently.
Option 2: Rub the top surface with a cloth to remove some heat and peel off the film gently.

Heat press again at 330°F 5-10sec. with medium pressure to enhance softer hand feel.
Warning
Powder should NOT be applied on the printer platen. It needs to be applied AWAY from the printer. Application near the printer increases the risk of printer damage if the printer "breathes" in the adhesive powder into the intake fan by the electronics near the back of the machine. Damage to the printer for inappropriate use may not be covered under warranty.
Please wear Personal Protective Equipment (eyeglasses, mask, and gloves) when working with DTF products. The fumes from curing the powder can be hazardous.