ColorPrint Easy is the easiest weeding print and cut material ever! Compatible with eco-solvent and solvent printers/cutters. ColorPrint Easy is just what the name says- EASY! Simply print and cut your design, weed the excess with ease, and mask. You say you hate masking because of all the pressure you have to apply to get the design to transfer to the mask? With the help of a Siser squeegee ColorPrint Easy transfers smoothly to the mask with little effort. Peeling the carrier is a snap too! ColorPrint Easy applies at only 300° F, which gives you the ability to apply to special materials that require a lower application temperature. Recommended for use in Eco-Solvent and Solvent based Printer/Cutters. This product will not work with a standard inkjet printer.
Siser ColorPrint Easy By The Roll 29.5"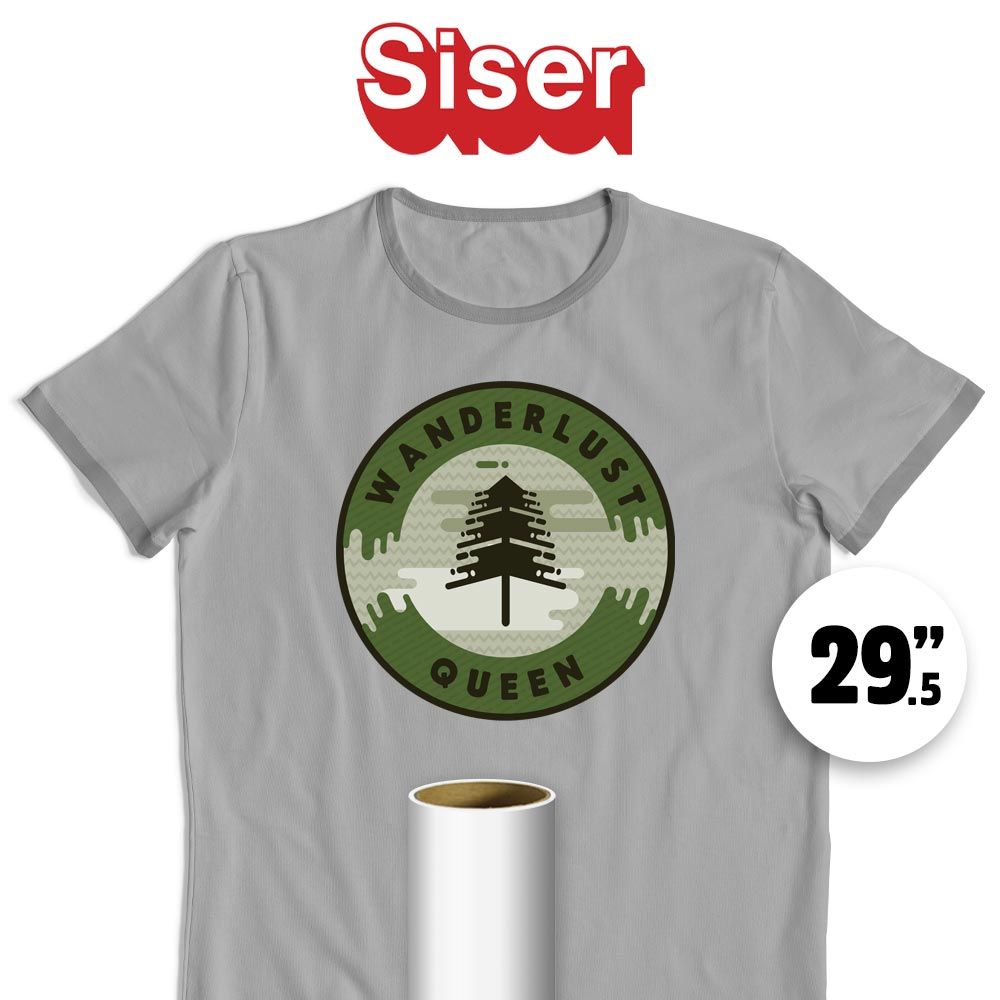 Features
Printable Vinyl
Width: 29.5" (may vary in size)
Length: By the yard.
Suitable for Cotton, 100% uncoated polyester, Poly/cotton blends
Thickness : 80 microns (USA : 3.1 mil)
Polyester Backing
Maintenance
Do not dry clean.
Machine wash WARM / mild detergent.
Dry at normal setting.
No chlorine bleach.
Wait 24 hours before first wash.