SUPACOLOR HEADWEAR AND CAP PRESS STARTER PACKAGE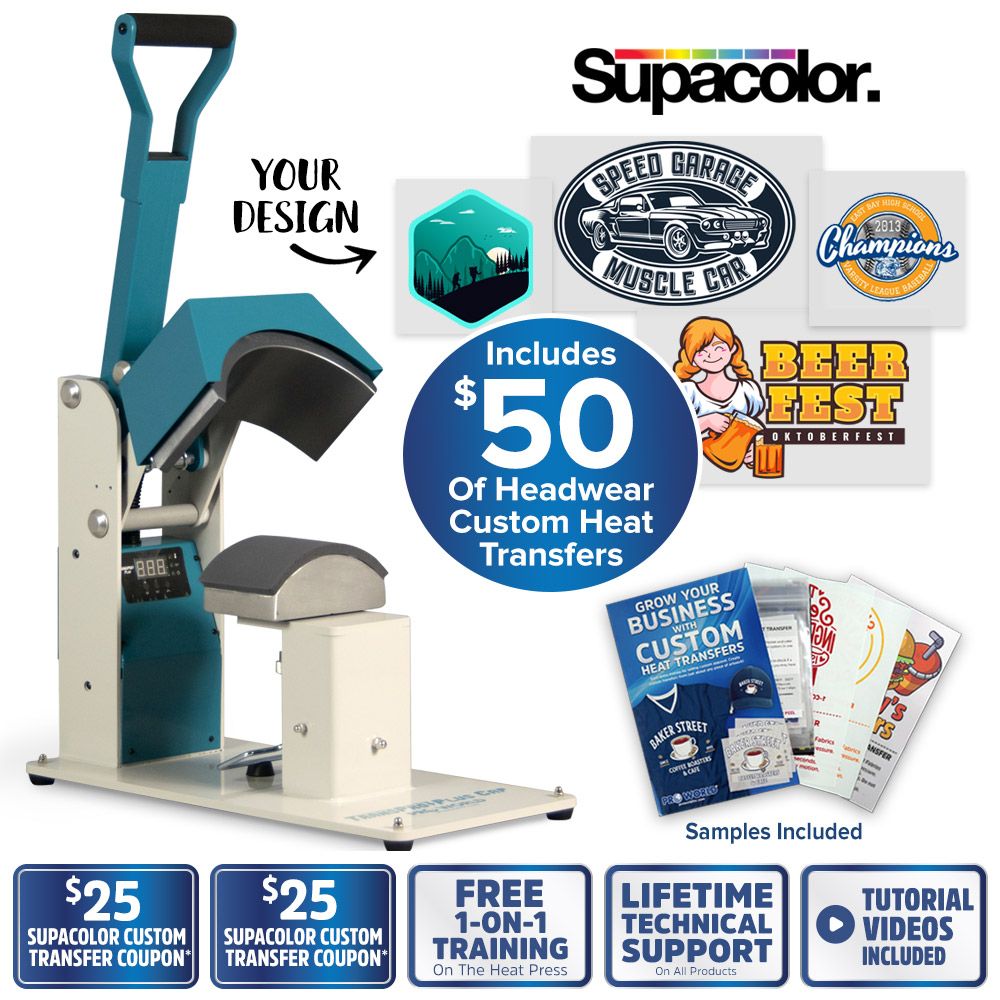 As low as
$379.00
Regular Price
$449.00
TransPro® Plus Cap Press
This cap press is designed to perfectly mold and mirror the curves of a hat. Use this press to apply heat transfers on the cap's brim and/or bill or use the press for printing labels on garments. This press comes with the standard cap platen size of 3.5x6.5", but also offers 4 interchangeable platens (sold separately) for the perfect fit on most cap styles. Optional platens include Baby Cap Platen, 2.75" x 6.5", Low Crown Cap Platen, 3" x 5.75", Full Crown Cap Platen, 4" x 6.5", and Oversize Cap Platen, 4" x 8".
2x $25 Supacolor Headwear Transfer Coupons
As a part of this package you will also receive two $25 coupons for Supacolor Headwear Custom Transfers. Supacolor Headwear transfers are the World's Best Heat Transfer specifically made for caps and other forms of headwear. Print the way top retail surf and street wear brands do by capturing stunning, photo-realistic images, unlimited gradients, and small free-floating details that neither embroidery nor screen print can do. More incredibly, our special headwear formula allows these transfers to bridge the seam of a cap without cracking! This unique feature gives you the opportunity to heat press several different types of headwear including straw, bucket, five and six panel caps. You can even press over the mesh of trucker caps for unique brand placement.
(1 coupon per order. Cannot be combined with other coupons or promotions. The entire value of the coupon must be used on a single order.) *Coupons codes expire 3 months after receipt.
Features
More Information

| | |
| --- | --- |
| SKU | BUN-109 |
TransPro® Plus Cap Press Features
Platen Size: 3.5"x6.5"
Preheat: Approximately 15 Minutes To Reach 356°F
Time Range: 0~999S
Max temperature: 430°F
Machine Size: 18.5" x 9" x 27.5"
Packing Size: 20x14x18"
Packing Weight: 40lbs
500W/4.5 Amps
Interchangeable Platen Options (sold separately): 3×5.75", 2.75×6.5" 4×6.5", 4×8"
Resources
Supacolor Headwear Custom Transfers Application Instructions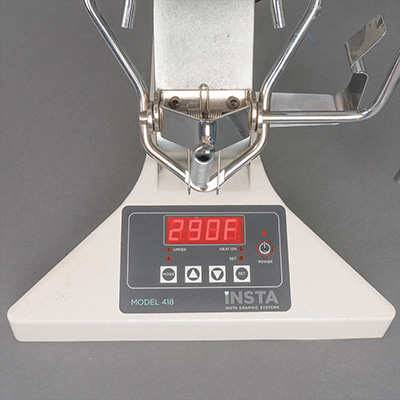 1. Set Temperature and Time
Polyester 290F (140C)
Cotton 320F (160C)
10 seconds
2. Load a Test Hat
Fold back headband and spend time to make sure hat fully conforms to the platen (use the smallest platen that works).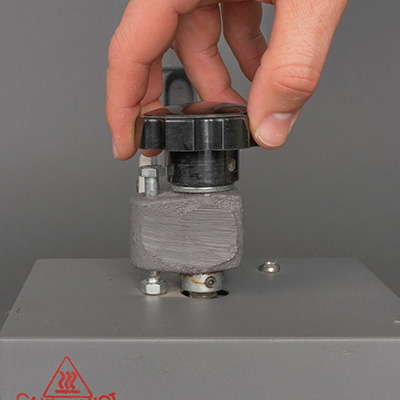 3. Set Pressure
Manual Press: Tighten dial until the press won't close. Loosen dial progressively until the press closes.
Hotronix Hat Press: 8-9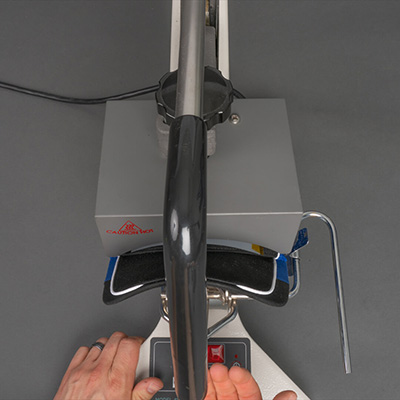 4. Pre Press 3 Seconds
Pre press 3 seconds to flatten out. Check if hat is flat against the platen. If not, creases will show and you will not get a good result. It needs to be flat!
5. Place Supacolor
Position the transfer on the garment. Lay teflon sheet or parchment paper over the Supacolor.
6. Press 8-12 Seconds
7. Peel Immediately
Hot peel immediately from a corner in one smooth motion. Peel with confidence and without hesitation.
8. Post-Press: 2-4 Seconds
Use a teflon sheet or parchment to seal the edges of the Supacolor.