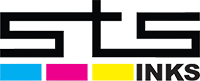 STS's specially formulated coated PET film for DTF printing provides a vividly printed image with a smooth gradient without background artifacts. This single-sided coated film has superior roller traction with minimal static.
Optimize Your Workflow
Performs best when using XPD DTF Inks or ColorPro DTF Inks with STS Inks DTF Powder.
DTF FILM COLD PEEL MATTE 8.5X11" - 100 PK