The HIX Specialty Replacement Platen allows for easy printing on a variety of smaller subjects such as headbands, shoes, socks, umbrellas, wristbands, etc. It's a great tool for printing on small or irregular surfaces when the size of the standard lower platen does not accommodate properly for the job. It's also perfect for printing on parts of the garment such as pockets or sleeves (especially when shirt buttons or other shirt constructions are in the way).
HIX INTERCHANGEABLE 4 POSITION PLATEN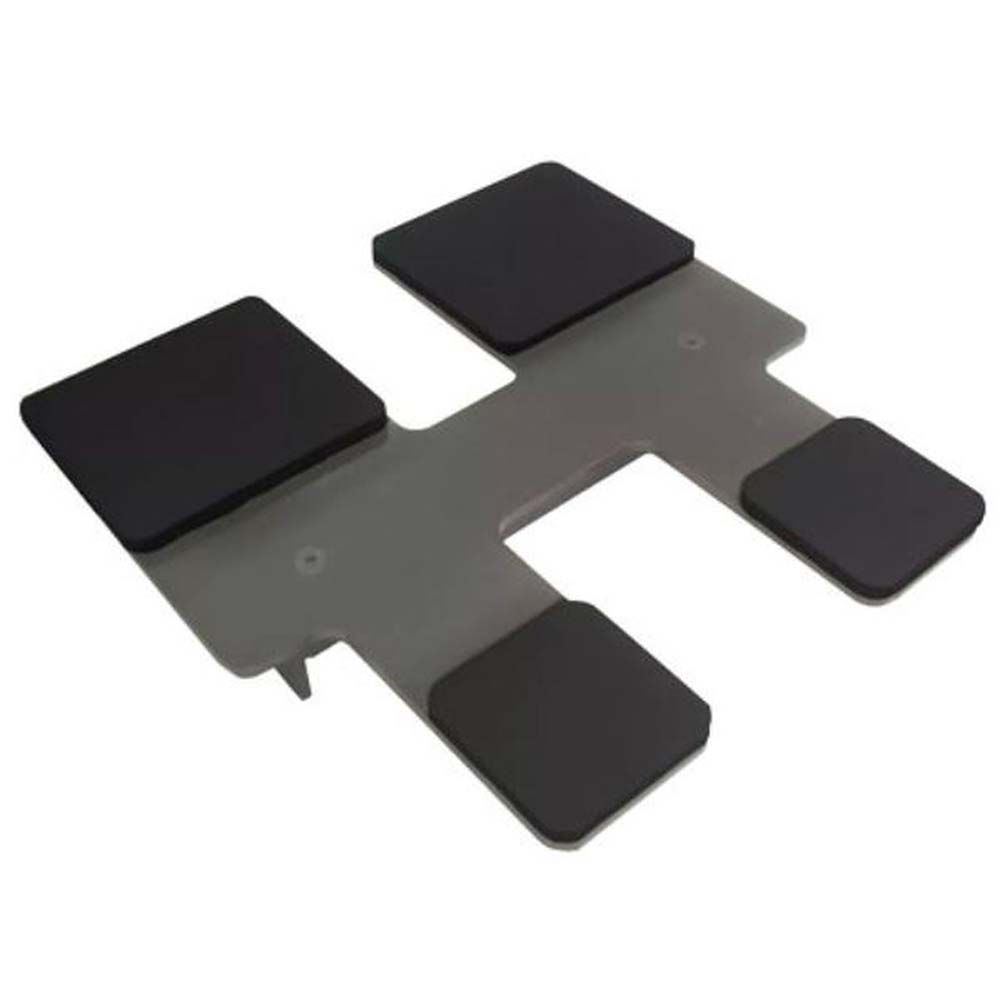 Features
More Information

| | |
| --- | --- |
| SKU | HPA-HIX-IN4 |
| Accessory Size | 15" x 15" |
| Heat Press Model | Hix |
Features:
Provides much greater versatility to existing press.
Consists of 4 smaller-shaped mini-platens built as part of one lower platen assembly.
Multi-directional: i.e. can be installed in a north-south or a south-north direction, depending which size of mini-platen you wish to work on.
Overall platen size is 15 x 15". The 4 mini-platens, in pairs, measure 6 x 5" and 3.5 x 3.5".