Special Price
$19,995.00
Regular Price
$22,995.00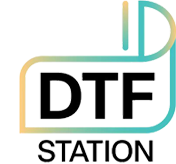 The Prestige XL2 is your perfect high-end DTF printer option, with dual printheads, premium print quality, and a smaller size in comparison to other printers with similar performance. Elevate your garment printing pipeline today with the Prestige XL2 DTF Printer.
What Makes The Prestige XL2 So Great?
Two i3200 Print Heads
White Ink Management System (WIMS): Timed white ink stirring system to circulate and maintain white ink inside printer.
Head Strike Sensor: Helps prevent damage to printhead.
Auto-Cleaning: When printer is left on, it will automatically maintain and clean printhead.
Auto Ink Alert System: Informs user when ink is running low.
Automatic Film Sensor: If film runs out/is not detected, stops printing.
Attachment Station: Perfect for add-ons, such as the "Printflo Barcode Automation System".
Adjustable Settings: Belt speed, powder shaking power, cooling, and suction.
Prestige XL2 Requires On-Site Training (not included)
Option 1 - On-Site Setup/Training + Driving Distance: One time driving distance within 2 hours (of Buena Park, CA, 90621), 4~6 training hours onsite, and lifetime virtual training
Option 2 - On-Site Setup/Training + Air Travel Domestic: One time accommodations such as hotel, rental car, flight ticket and 4-8 training hours onsite.
This item will ship by freight truck from the manufacturer. A $2000.00 shipping charge will be added at checkout. Allow additional time for shipping.
PRESTIGE XL2 DTF PRINTER 24"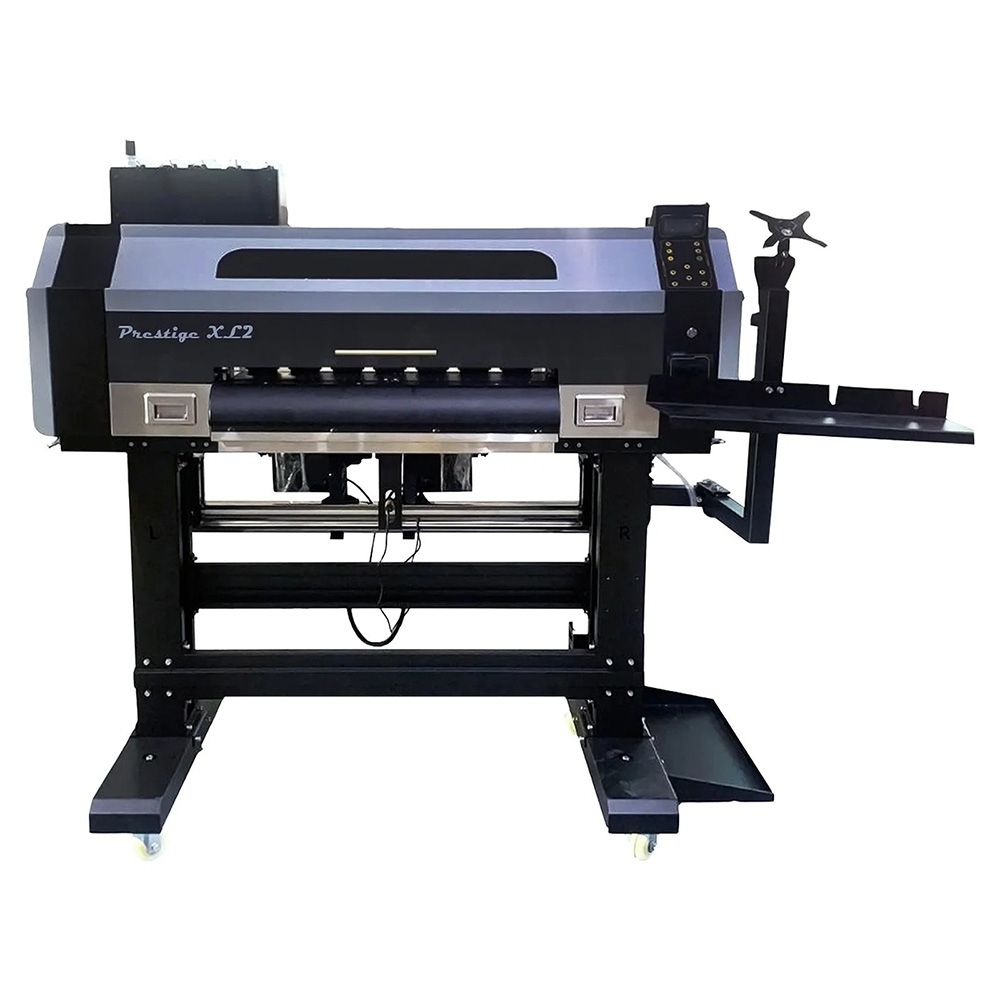 Features
More Information

| | |
| --- | --- |
| Brand | DTF Station |
| SKU | DTFST-PR-XL2-24 |
| DTF Equipment Size | 24" |
| Machine Dimensions | Without Arm: 29.5" x 57.5" x 55.5", With Arm Half Extended: 29.5" x 66" x 55.5", With Arm Extended: 29.5" x 79" x 55.5" |
| Voltage | 220 [additional 1-2 weeks lead time] |
Included
CADlink Digital Factory V11 for DTF Rip Software (download below)
Limited to 1-year warranty on non-consumable parts and limited 6 month warranty on the printhead up to 2 printheads*.
NOTE: *The use of non-DTF Station ink and film will void any warranties offered for the Prestige XL2 DTF Printer.
Prestige XL2 Specifications
Print Head: Dual Epson i3200 Printheads (CMYK + WWWW)
Printing Accuracy: 1440/2160/2880dpi
Printing Speed: 4Pass: 12㎡/hour - 6Pass: 9.5㎡/hour - 8Pass: 7.5㎡/hour
Extra features: Front and rear arc plate heating; Platform suction; Anti collision of nozzle; Integrated auto-lifting capping station.
Print Width: 23.62"
Media Width: 24"
Printing Interface: Gigabit network port
Operating System: Windows 7, Windows 10
Printing Software: Digital Factory V11 Direct to Film (DTF) Edition - DTF Edition (24" Wide or Larger)
Operation Environment: Temperature:15℃-30℃ (60 °F-86°F), Humidity:35%RH-65%RH
Rated Voltage: 220
Rated Current: 14A
Rated Power: 1500W
Dimensions of Printer (LxWxH): Without Arm: 29.5" x 57.5" x 55.5"
With Arm Half Extended: 29.5" x 66" x 55.5"
With Arm Extended: 29.5" x 79" x 55.5"
Dimensions of Packing (LxWxH): 36" x 78" x 62"
Machine Weight: 339 lbs
Packaging Weight: 383 lbs
Get The CADlink Digital Factory V11 Software
Click for the CADlink Digital Factory V11 Trial Version (15 day trial)
Digital Factory System Requirements:
Operating System: Windows 7, 8, or 10 (32/64 bit)
Processor: 2 GHz Or Faster
RAM: 4 GB Or More
Hard Disk Space: 2 GB Or More
Display: 1024 x 768 Resolution Or Higher
Connectivity: USB 2.0
Resources