At last a technological breakthrough has transpired, giving the garment industry a digital, high quality, SOFT solution for laser transfers. This "shift" in technology allows the toner to absorb into the surface coating of the paper. The coating acts to shield and later bond the inks to the fabric fibers. These advancements allow for the softest hand possible because the inks and coatings are bonded to the actual fibers. Recommended Laser printers: Canon, Ricoh, Okidata, or Xerox.
In Stock - Available for immediate delivery
LASERSOFT EZ PEEL TRANSFER PAPER 11x17 is available to buy in increments of 10
LASERSOFT EZ PEEL TRANSFER PAPER 11x17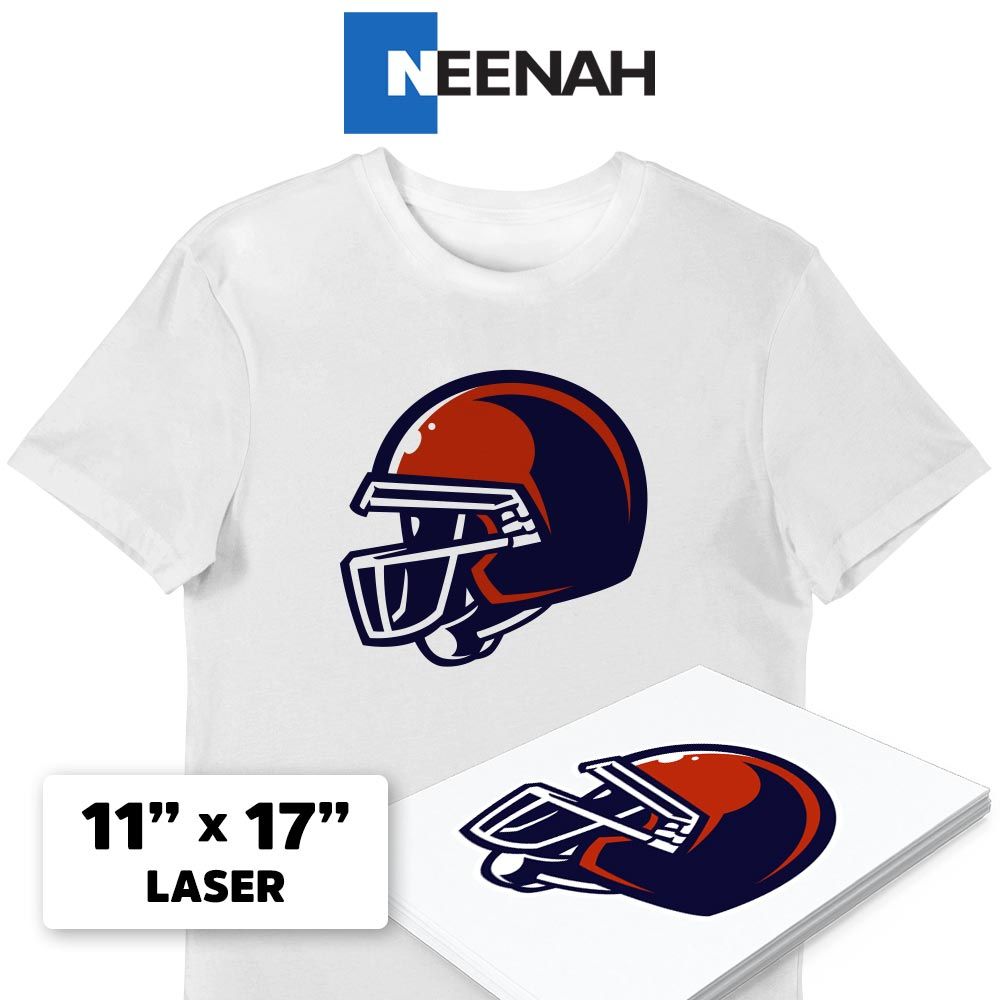 Features
More Information

| | |
| --- | --- |
| Brand | Neenah |
| SKU | 302 |
| Printer Type | Laser |
| Recommended Printer Brand | Canon, Okidata, Ricoh, Xerox |
| Application Steps | 1 Step |
| Garment Color | Light |
Disclaimer:
Since there are so many makes and models of printers it is virtually impossible to guarantee the results on any one printer. We can only suggest that you check with the manufacturer regarding the use of transfer papers. We cannot assume any liability for the use of our transfer papers.
Features
Vibrant, durable and "natural" looking
No plastic sheen
Stretches and Breathes
No splitting, cracking, peeling, or separating from your garment
Best on light colored 100% cotton or 50/50 cotton/poly blends
Use as hot or warm peel
Resources:
Lasersoft Easy Peel Transfer Paper Application Instructions
General Use
For light colored garments only, Designed for both fuser oil and oil-less laser printers and copiers.
Application Instructions
Design or select your image on the computer.
Print the image in reverse/mirrored format using a heavy paper mode.
Set heat press at 375 degrees with medium-heavy pressure.
Pre-heat garment for 10-15 seconds to remove moisture.
Place transfer face down and press for 25 seconds.
For best results leave on the heat press, wait 10-15 seconds and then peel the paper in a smooth even motion.
To improve the feel or 'hand', stretch the garment in all directions while still hot.
Tips & Notes
Manufacturer and seller are not responsible for damaged caused by misuse of this paper.